The Kunstmuseum Bern will give up 29 pieces of art bequeathed by Cornelius Gurlitt, the son of a prominent Nazi-associated art dealer, including two Otto Dix watercolours that will be restituted, following a years-long investigation process. The Swiss museum, on the other hand, will preserve around 1,100 pieces whose ownership history during the Nazi period of 1933–45 is unknown.
The Kunstmuseum Bern was surprisingly declared sole beneficiary of Gurlitt's final will and testament in 2014, two years after German police seized his contaminated art collection from his houses in Munich and Salzburg. The museum has already completed the majority of its inquiry into the Gurlitt bequest, which consists of over 1,600 pieces by artists such as Paul Cézanne, Pablo Picasso, Henri Matisse, Claude Monet, and Max Beckmann.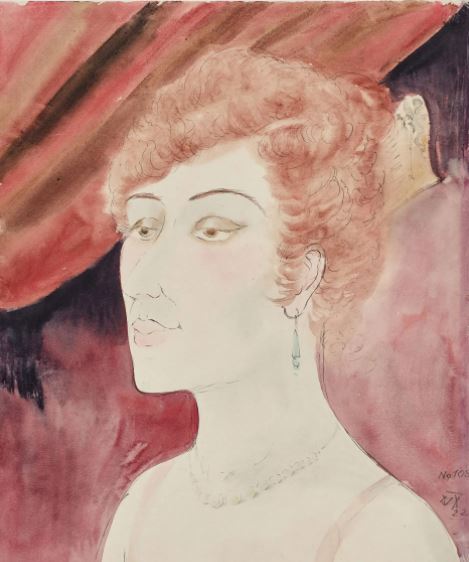 Following the completion of two Gurlitt provenance research studies in Germany, the museum initiated its own investigation in 2017, when it acquired the collection's initial pieces. When the donation was disclosed, concerns were raised regarding the trove's connection to Nazi art looting, according to Nina Zimmer, the museum's director since 2016. "There was considerable pressure to reject [the paintings], as well as a legal challenge to the bequest from a Gurlitt family member," she explains. "The board agreed to accept in order to bring the debate [about Nazi loot] to a Swiss museum and to assume responsibility."
The museum was the first in Switzerland to establish a specialised section for provenance research. "We raised funds for it," Zimmer explains. "It is still entirely funded by [private] foundations." The present team of four, led by scholar Nikola Doll, is supported by up to eight additional specialists. Due to a shortage of professional provenance researchers in Switzerland, the museum has also teamed with two local institutions to undertake "educational programmes for a new generation," Zimmer explains.
The Gurlitt bequest was sorted using a traffic-light method. Twenty-eight works are designated as "green," indicating that they have a continuous and clean ownership history between 1933 and 1945. On the other hand, nine "red" pieces were indisputably discovered to have been Nazi-looted from Jewish owners; they have been returned to their heirs.
"Unfortunately, even after significant investigation, the majority of instances remain incomplete," Zimmer notes. There was no direct proof or inference of looted art for 1,089 "yellow-green" paintings, the survey concluded. They will stay in the collection of the Kunstmuseum Bern unless more proof is discovered to the contrary. "Anything is conceivable," Zimmer asserts. "We are always willing to do further study and alter the category."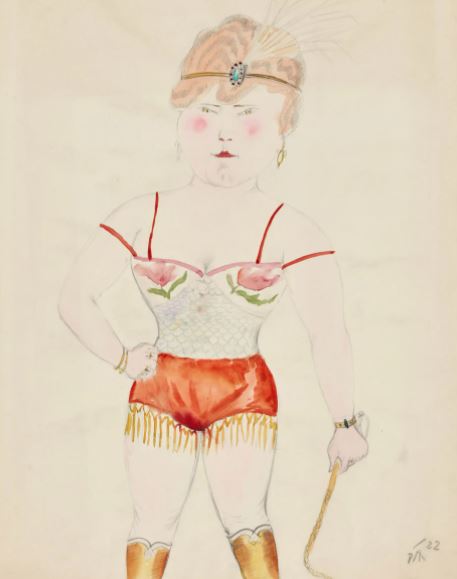 The museum has stated, however, that it will relinquish possession of 29 "yellow-red" paintings with an unknown wartime origin but presumed to be Nazi-looted art. "Historically, the solution was to maintain the work and await fresh sources," Zimmer observes. "We determined that the moment had come to act, even in these more difficult circumstances."
Among them are two Otto Dix watercolours named Dame in der Loge and Dompteuse from 1922, which will be restored to two distinct families. According to Zimmer, the museum is "negotiating a joint transfer of the pieces" to the families of Ismar Littmann and Paul Schaefer. "So far, our discussions on this have been extremely amicable." While the Littmann heirs have a long-standing legal claim to the pieces, the museum conducted investigation and discovered the Schaefer family.
The museum is contemplating a restitution petition from Fritz Salo Glaser's descendants for 13 "yellow-red" paintings and says it will do more investigation in the hope of locating the legitimate owners of nine works by Renoir, Tiepolo, and Georg Grosz, among others.
Five further pieces in the same category will be delivered to German federal authorities "provided that no further inquiry is required, no claims are lodged, and no apparent lawful owners are apparent," according to a museum statement.
The entirety of the Gurlitt gift, as well as the findings of the provenance inquiry, are available online in a database. "We hope that by being completely upfront in exposing our knowledge and photographs, anyone with information that may aid the research would come forward," Zimmer adds.
The pieces that remain in the Bern collection will be included in a September 2022 exhibition titled Taking Stock: Gurlitt in Review. For the first time, the contentious trove will be presented in its entirety, with archival papers and testimonials from Cornelius Gurlitt and his father, Hildebrand Gurlitt. "Through this exhibition, the Kunstmuseum Bern also examines the difficulties that a museum encounters when dealing with a gift from a National Socialist art dealer, as well as the ethical issues that this entails," the museum notes in a statement.
Meanwhile, the museum's provenance investigation efforts will be directed toward its current collection. Three works—Les Matisse's anémones (1923), Ernst Ludwig Kirchner's Dünen und Meer, Fehmarn (1913), and a Max Slevogt landscape from 1930—have previously aroused "red flags," according to Zimmer. "At this point, we need to do further study."
Seven years after the Gurlitt gift, Switzerland appears to be growing more amenable to talks of Nazi-looted art. The city of Zurich is reacting to requests for more provenance study into Emil Georg Bührle's infamous collection, which included armaments sold to Nazi Germany and art stolen from Jewish owners, after the exhibition of treasures from the Bührle Foundation at the Kunsthaus Zurich. Additionally, a Swiss legislator gained bipartisan support for a resolution in parliament to establish an impartial body to adjudicate restitution claims for art in Swiss institutions.
"There is a before and after Gurlitt in the argument," Zimmer said of the new motion. Because this was a tremendously popular case that was frequently discussed publicly… This lent weight to the discussion. I believe that popular sentiment has evolved."